SWISSTEN TRAVEL CHARGER 87W 2x PD3.0 & 2x QC3.0 PPS
Highly reliable mains charger for your MacBook or laptop with 2 x USB-C (Power delivery) and 2 x USB (Qualcomm Quick Charge 3.0) outputs. The maximum power is 87 W, so you can recharge your iPhone and MacBook at the same time (Possibility to charge up to 4 devices at once). Powerful with PPS - The high power of 87W allows safe and efficient charging in low heat.
SWISSTEN FLY PODS BLUETOOTH TWS EARPHONES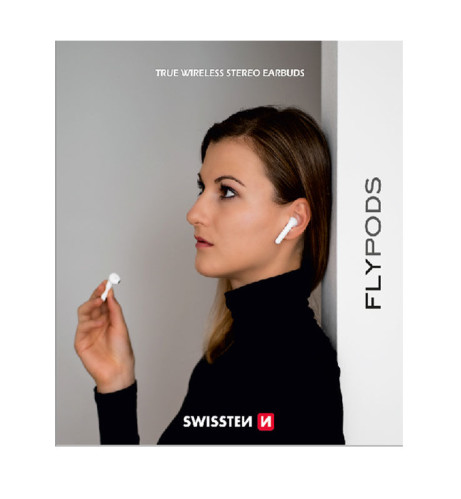 Flypods are stylish bluetooth headphones that excel in quality sound and modern design. They are equipped with a microphone to make a call and control music. It also includes a rechargeable case.
Functions and Properties : Working time 3 hours, earphones battery 550 mAh, operation range 10m, working time with case : up to 24 hrs, case size: 52 x 52 x 21 mm, power 5 mW. 
SWISSTEN CAR HOLDER WIRELESS CHARGER S-GRIP W2-HK3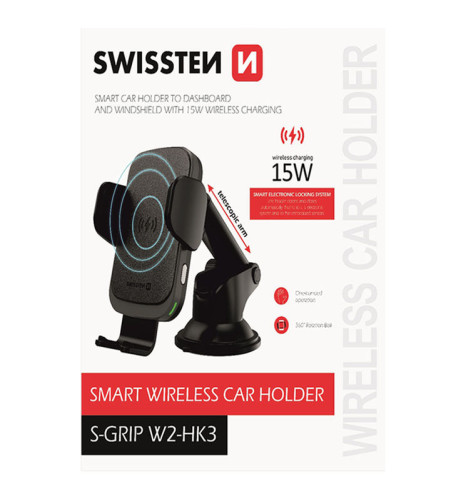 Car holder with the function of wireless charging. Output power 15W. Holder has smart electronic locking system, which ensures that holder opens and closes automatically thanks to it is electronic system and embedded sensors. You can have this holder in two different versions - with the attachment into the air vent or on the dashboard (windshield).
Brand of mobile phone accessories SWISSTEN found inspiration in Swiss precision and emphasis on quality.
It came on the market in 2015 with model series of travel chargers and car chargers.
Main idea was to create the brand of mobile phone accessories with ideal ratio of price/quality/packing. In the Swissten porfolio is now more than 300 different products and number is still growing. And it's not showing any signs of stopping.