Brand of mobile phone accessories SWISSTEN found inspiration in Swiss precision and emphasis on quality. It came on the market in 2015 with model series of travel chargers and car chargers. In the Swissten porfolio is now more than 1100 different products and number is still growing. And it's not showing any signs of stopping.
Welcome to the SWISSTEN world.
At SWISSTEN we are not indiferrent to our planet and environment. Thats why we prepared the NEW ECO collection.The packaging of products from the eco line helps to reduce the environmental waste. Packaging si made from recycled paper, which is more safe and sustainable for the environment.
Package has minimalistic design, which copies the outline of the product and reduces the volume of used material. Thanks to minimalistic desing our products also take up less space in transport capacity and lower the fuel consumption.
Join us and share with us our goals.
We want to make your life better
Charging
We offer many charging solutions for your smartphone, tablet or notebook. Keep your device charged with our products.
Music
Sometimes music is the best medicine for your soul. Our audio products are designed to ensure you nice experience of the music.
Car Acc
Do you have a sedan or van? No problem, we have many types of car holders and car chargers, which will meet your requirements.
Protection
Do you prefer book case or back cover? Do you want to protect your screen with 3D glass or flat glass? You can choose any protection from our offer.
Sport
Do you like jogging, cycling or any other kind of sport? Than you can use our sport cases or bike holders - products for your active life.
Connectivity
Our modern life is full of data exchanging. Make it more simple with our data cables, HUBs, webcams and many other products.
We are looking for new business partners
Do you want to distribute SWISSTEN product or see our offer firstly? Please do not hesitate to contact us.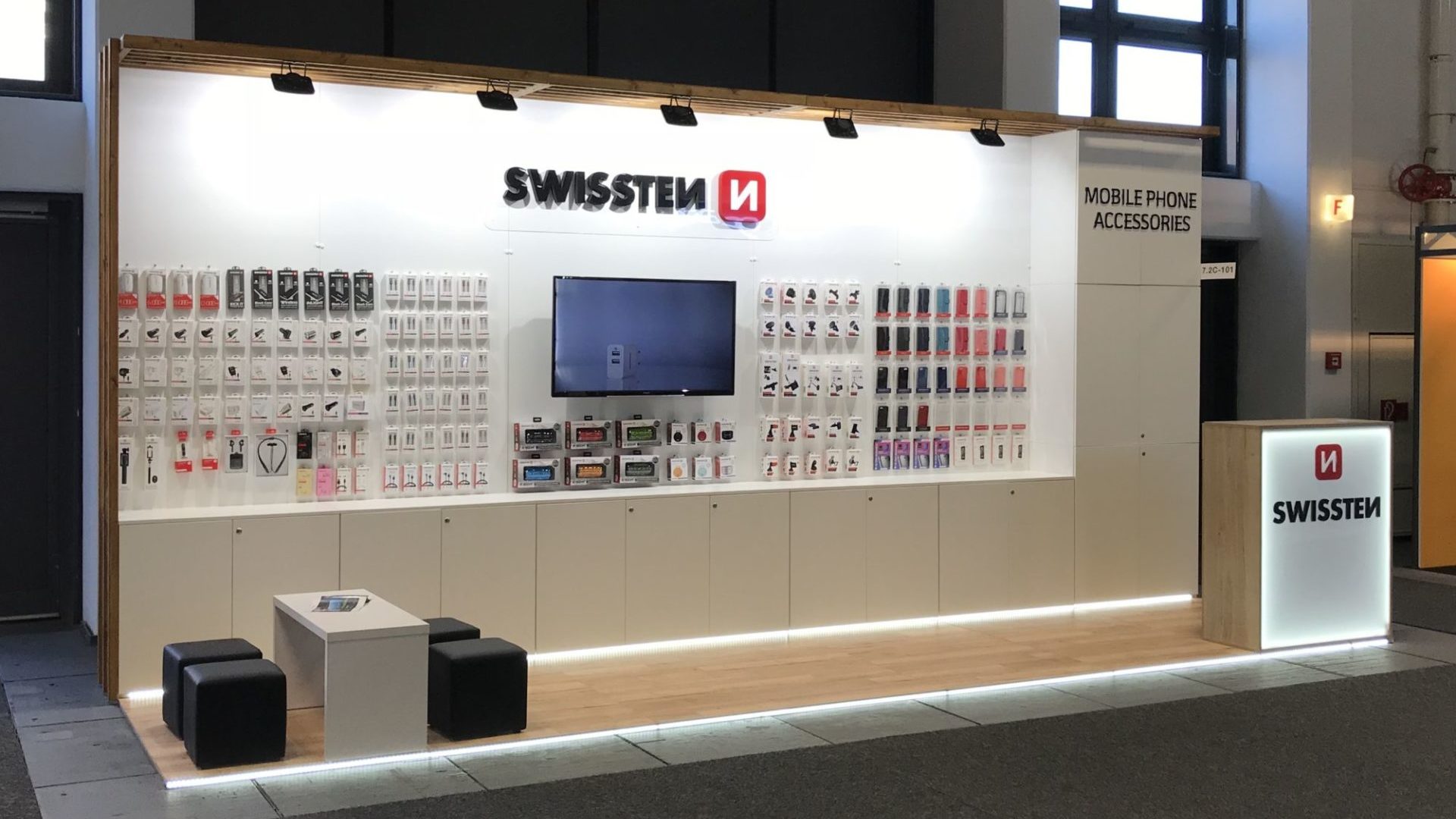 If you want to meet with us personally, you are welcome to visit us at some of exhibitions. We are regular exhibitor at IFA Berlin. We also started to prepare for our partners small exhibition with our products in Prague. We will inform you whan it takes place this year soon. Of course, if the situation willl allow that, you are welcome to visit our headquarters in Czech Republic.
Visit our YouTube channel here. You can find there our promo video which is above and also many other product videos (textile data cables, chargers, USB-C HUBs and many more). All product videos have added comments presenting main features and specifications. Subscribe our YouTube channel to get notifications about our latest videos.
We have in our offer product line of slim travel chargers with unique mold. Thanks to smart design can be this charger used also like a holder. We started with chargers with output 3A, but now you we can offer you this charger with many more different charging protocols, like PD, QC3.0 and more. Our fresh new model is Swissten Slim Charger 20W for Apple iPhone 12.